My friend and compadre, James Brown (the other one) nominated me for the lolmypraxis podcast, in order to talk about my work on The Hopeless University.
LOL, my praxis! The timely, interdisciplinary, and entirely un-REFable academic/comedy podcast! Striving for four star, world-leading excellence in terms of originality, significance, rigour, and sarcasm.
The episode is available on Apple and Spotify.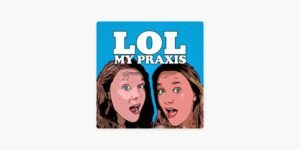 Episode Notes
Dear Lord, what a sad little obsession we have with a retro episode of Come Dine with Me…this episode we're joined by the hopeless Professor Richard Hall. We're here to radicalise your pedagogy and diversify your curriculum with the help of a straight white man.
You can find Richard's research here: http://www.richard-hall.org/ and get his new book The Hopeless University: Intellectual Work at the End of the End of History for FREE here: http://mayflybooks.org/?page_id=305
This work is very deliberately not central to my public engagement and future REF Impact work.
I had some qualms about one phrase I used in the podcast. I discussed it in these tweets.